About Undefined Symbol Theater
We are a new theater company formed specifically to produce the new play Singulariteen at the San Francisco Fringe Festival in September 2013. If we are successful, we hope to produce more plays in the future, but this is what we're focused on right now.
---
Singulariteen Cast:
---
Terry Bamberger / HELEN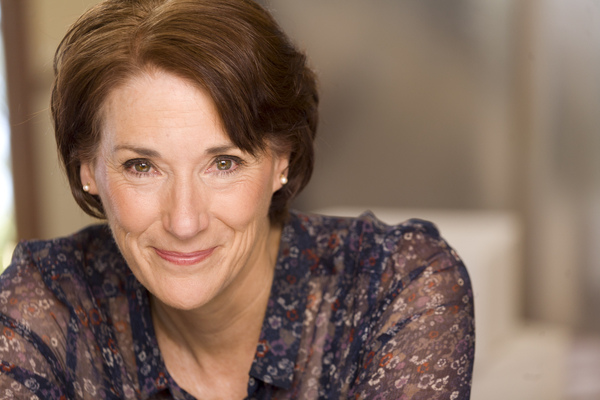 Terry Bamberger is a SF Bay Area actor whose theatre credits include The Winter's Tale, Romeo & Juliet, and The Tempest at SF Shakespeare Festival, King Lear at Calveras Repertory Theatre, and non-Shakespearean works including Done to Death at Venue 9, How It Works and The Maltese Frenchman at Theatre Rhino, Guilty Conscience and The Odd Couple (female version) at Sierra Repertory Theatre. Film/tv credits include Coffee & Language and General Hospital. Bamberger trains young actors at Oakland School for the Arts and is inspired by her colleagues and students, daily. Bamberger is honored to be a recipient of the 2013 Theatre Bay Area Titan Award.
---
Steve Menasche / GEORGE
Steve Menasche is a conservatory trained actor, musician and martial artist that has toured the world with West Side Story, Jesus Christ Superstar and The American Folk Theatre. As a voice actor, he has been featured in numerous audio books, national radio and television campaigns and currently teaches classes in Voiceover. He is also the founder of the Hapkido Institute and continues to teach regularly both here in San Francisco and Internationally. As a drummer, Steve records and performs with the SF Free Jazz Collective when time allows.
---
Marcus D. Lance / EDDIE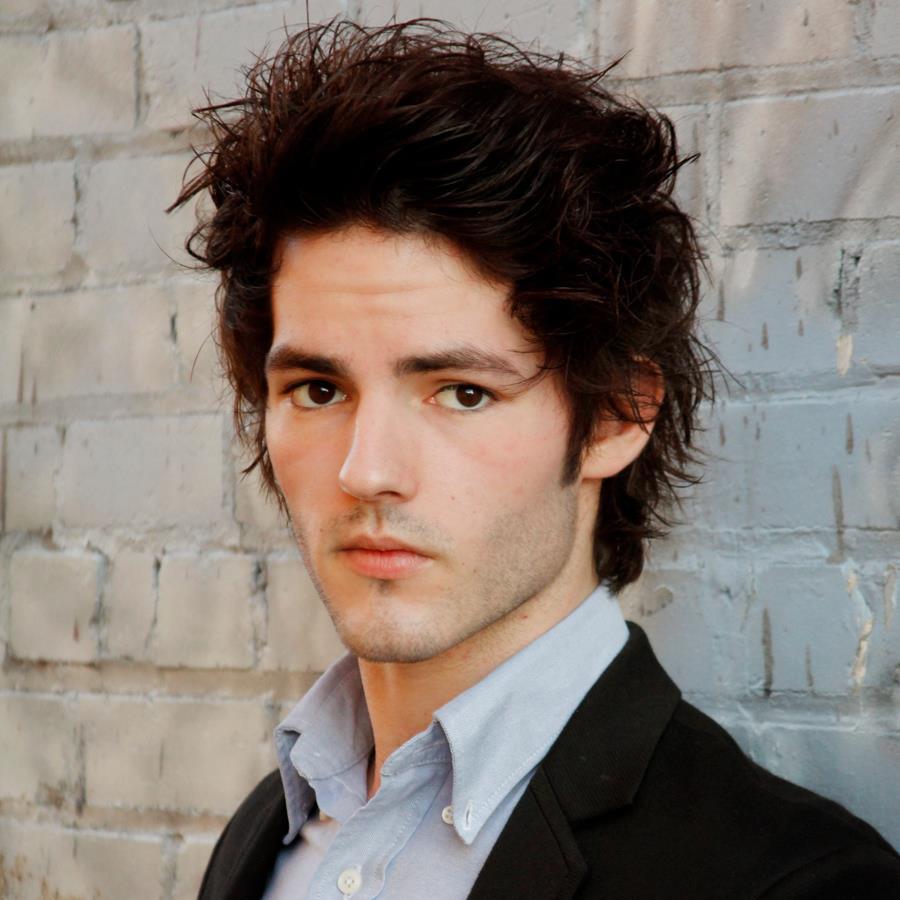 Marcus Dylan Lance is a Bay Area actor who has brought to life roles such as Tom Joad in The Grapes of Wrath, Warner in Legally Blonde, Link Larkin in Hairspray!, Percy in The Scarlet Pimpernel, and was featured in the regional premiere of the San Jose Stage Company's Bloody Bloody Andrew Jackson. This is Marcus' first appearance in the Fringe Festival and he is excited to be working with such talented people. He would like to thank his family, Jeremiah Poti, Laurel Jones, Maxwell Ashcroft, and Eric Stone for their support.
---
Emily Radosevich / SISSY
Emily Radosevich is a recent graduate of New York University's Tisch School of the Arts, where she received her BFA in Drama.  Recent theatre credits include Sarah Ruhl's Passion Play at Tisch, Assassins at CAP21, Mercury in Retrograde at Joe's Pub, and Experimental Theatre Wing's new rock operetta The Bright Side. Film credits include Eating Shakespeare and Late November.  Emily is thrilled to be a part of Singulariteen and the San Francisco Fringe Festival! Endless thanks to Mom, Dad & Ben for all their support.
---
RJ Castaneda / JESUS
RJ Castaneda received a BM in Vocal Performance from the Conservatory of Music at Chapman University. He was most recently seen in the world premiere of New Conservatory Theatre Center's Rights of Passage, Spotlight Theatre Marin's The 25th Annual Putnam County Spelling Bee, 42nd Street Moon's Sugar, and Lamplighter's The Gondoliers. Other credits include: The Threepenny Opera, Jekyll & Hyde, Flower Drum Song, Of Thee I Sing, The Boy Friend, George Washington Slept Here, and The Magic Flute. Training: South Coast Repertory, American Conservatory Theater (Summer Training Congress).
---
John Lennon Harrison / ASPEN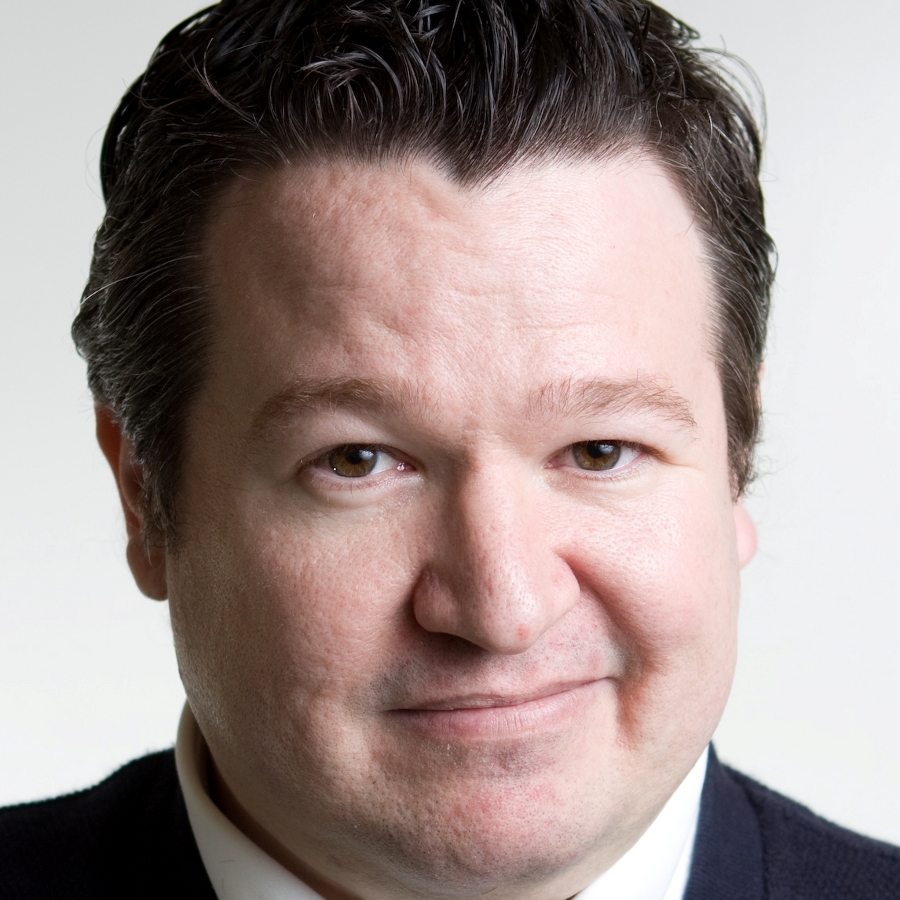 With a B.A. with a double-major in English Lit. and Creative Writing, and an MFA in Acting, and most recently becoming a SAG actor, John is originally from El Paso, Texas. He has lived in Illinois, and Jackson, TN where he taught Acting on the College level. He moved to the Bay Area about 6 years ago when he wife entered clown school. He has been married to his lovely wife for 14 years, who graduated from the Circus Center so he could add clowning experience to his resume by proximity, and his 13 year old daughter who hates when I share that we were shamelessly on Wife Swap as a Clown Family. He has worked a wide spectrum in theatrical venues, with 7 work-shopped original plays, 100 plus acting roles, including Scrooge and Edmund for Lear, most recently in Clorox commercial simply as a Dad, 50 plus light and set designs and technical direction, a few scattered sound designs, stage managing, operating, and even box-office, house manager, and concessions. His most recent stage performance in the SF Bay Area was in the role of Mr. Cousins for the production of Made In China. He hopes to have original work of his own grow in the Bay Area, and dabbles in music composition because his moniker says he must, though probably never a political activist or vegan.
---
Crew and Staff:
---
Patrick M Brennan / Playwright
Patrick M Brennan wrote and directed his first full-length play in 1983. Since then, his plays have been performed in and around Boston, New York, San Francisco, Los Angeles, and around the world.
He has written several dozen short and full-length plays, and has received over one hundred performances of his work on stage and on public radio. One of his short plays was turned into a film, and several have been published, including his full length play First Person Shooter. Patrick's plays have been featured at the San Francisco Fringe, the Provincetown Playwrights' Festival, the Boston Theater Marathon, the Edinburgh Fringe Festival and the Samuel French Off-Off-Broadway Festival.
Patrick is a member of the Dramatists' Guild, Playwrights' Center of San Francisco, the Pear Avenue Playwrights' Guild, PlayCafe, and Playwrights' Platform.
Patrick studied engineering at Worcester Polytechnic Institute, where he was inspired to writing by one of his professors. When not writing plays, he works as a software developer in the Bay Area.
---
Hester Schell / Director
Hester Schell, MFA is recovering academic in private practice in the San Francisco Bay Area, and is currently writing a novel, and working on assorted original scripts.
Hester's performing arts career began in kindergarten where she played the sugar plum fairy in the holiday pageant. Mom made her tutu. During her first summer after high school, Hester landed the coveted summer-stock intern spot at the Provincetown Playhouse where Eugene O'Neill's plays were first produced. That fall, she moved to New York City to attend theatre school. After graduating from the American Academy of Dramatic Arts, she trained and performed "Off-Off Broadway" with critically acclaimed Broadway director Terry Schreiber.
After moving to the West Coast, Hester starred in the Oregon premiers of Sam Shepard's BURIED CHILD and John Ford Noonan's A COUPLA' WHITE CHICKS SITTING 'ROUND TALKIN' winning best actress, produced by Artists Repertory Theatre in Portland. She launched her directing and teaching career in Portland, directing several productions including Noel Coward's BLITHE SPIRIT and creating the drama program at a Portland high school. She completed her Master's of Fine Arts in directing earning highest honors and a nomination to the honor society Phi Kappa Phi.
Hester arrived in the Bay Area after graduate school to teach film, theatre and acting, full time at a large South Bay community college, earning tenure as full Professor of Theatre. Serving as an adjudicator for the American College Theatre Festival (ACTF), Hester joined the faculty as adjunct professor at Notre Dame de Namur University. Bay Area productions include Pinter's BETRAYAL, the stand up comedy troupe HYSTERICAL HOUSEWIVES, and touring England with Liebe Wetzel's internationally acclaimed puppet company Lunatique Fantastique, which won Best of Show at the SF Fringe Festival. Hester is on the board of the newly formed Half Moon Bay Shakespeare Company, co-producing their 2nd season's production of HAMLET, directed by Robert Pickett.
Hester has directed numerous college, professional and fringe productions including the Provincetown Playwrights Festival, The New England Russian Theatre Festival. Also a writer, her play, IN A MOMENT'S NOTICE enjoyed its world premiere at the Labor Day Festival at Notre Dame de Namur University.
Hester is the CEO of Bay Area Casting and a sought after Bay Area acting teacher, currently with Celik Kayalar's Film Acting Bay Area, and the author of the critically acclaimed CASTING REVEALED: A Guide for Film Directors, from Michael Wiese Productions the world leader in film publishing. In January 2013 Hester completed principal casting on WEAPON OF CHOICE, a mixed martial arts feature film shot in the Bay Area in the spring of 2013 with the entire cast made up of local actors.
Film and media work includes the radio theatre series COLONY COLLAPSE, currently in pre-production with RADIO DRAMA RAMA. Short films written and directed by Hester include JUS$T UNDER A MILLION, a short farce, which premiered at the Beverly Hills HD Festival in 2007, and BLANKETS FOR AFGHANISTAN, broadcast on Free Speech TV in 2003. Hester is available for seminars, workshops and keynote presentations on a variety of topics. Speaking engagements include the British Film Institute, Drama Bookshop in New York, Connecticut Screen Writers, and film festivals. She is a member of Screen Actors Guild and the Harvard Square Script Writers.
---
Bert van Aalsburg / Stage Manager
Bert van Aalsburg joined Equity in 1999 as the stage manager for the re-write of August Wilson's Jitney, at the Lorraine Hansberry Theatre, prior its Broadway production. Since then, he has had a number of personal achievements as stage manager; the U.S. premiere of Stones in His Pockets at the Magic and The Thomashefsky's for the SF Symphony. Most recently, Bert stage managed a performance event for the Equal Justice Society, celebrating the 50th anniversary of the March on Washington. Other credits include The Moon Catcher at Traveling Jewish Theatre and Godfellas for the San Francisco Mime Troupe. Aside from his recognition as a director and an award winning scenic designer, Bert is also proud to be an active member of Actors' Equity.
---
Heather Kelly-Laws / Assistant Stage Manager
Heather Kelly-Laws is a San Francisco native with a strong theatre lineage. Over the past few years she has worked with Theatre Bay Area and the San Francisco Opera, and in 2012 she became the go-to stage manager for productions in the Theatre Arts Department at City College of San Francisco. She is a long-time supporter of and evangelist for original theatre in the Bay Area so she is thrilled to be working with Undefined Symbol and the Fringe.
---
Bill Hyatt / Production Manager
Bill Hyatt is a playwright, director and occasional actor. Produced plays include: Christmas in Chechnya (Backstage West 2003 Critics List); Babe Hunting Season; The Light Blue Sea. Bill has directed many World- and West Coast-premieres; and Bill was one of several directors of Lysistrata (Ebell Theater, 2003) – an international theatrical effort protesting the U.S. entry into Iraq. As an actor, Bill most recently played a crazed middle-aged misogynist in two different plays: The Beauty of Growing Older (a 35 minute monologue!) at the Black Box Theater and The Evidence at the Company of Angels: he hopes this is not typecasting. www.billhyatt.com
---
Charley Lerrigo / Assistant Producer
Charley Lerrigo is a Bay Area playwright, producer and director. His plays have been performed at the Fringe of Marin, San Francisco Fringe, Pacific School of Religion, Live Oak Theatre, and (a musical) at Trinity Lutheran Church, Oakland.
Charley is a member of the Dramatists Guild, a board member of the Playwrights Center of San Francisco, and a member of the steering committee of Play Café (East Bay group).
He has studied playwrighting at the Playwrights Foundation of San Francisco, Berkeley Repertory Theatre, with Suze Allen of 3 Girls Theatre, with colleagues in Play Café and Playwrights Center of San Francisco, and in occasional workshops with other teachers.
He has studied directing at Berkeley Repertory School of Theatre (with Jon Moscone, Tony Tacone, and Patricia Miller). He has studied acting at Berkeley Rep School of Theatre, and improv and story telling at Stagebride, and improve with Pan Theatre (Oakland).
In his journalistic career, he has worked as reporter and editor for newspapers, magazines and news agencies in Burlington VT, Boston and New York City. He has a degree in journalism from the University of Alabama, a masters in theology from Boston University, and completed a master's class in photography with Lisette Model at the New School (NYC). He is a retired United Methodist clergyman.
---
Dean Calusdian / Graphic Artist
Dean Calusdian is a freelance illustrator and director of both theater and film. His latest project, a graphic novel titled The Stocking Dead, is near completion and should be released in 2014. His illustrations can be found at DreamsWithinDreams.com.
---
Lisa Gentile / Publicist
Lisa Gentile is a producer and writer at Banal+, a theatre and film studio that she and Nick Gentile co-founded. Their mission is to supply whichever microcosm they inhabit with smartly twisted comedy. They are members of Play Café and regularly work with Theater Pub. Their plays have been performed in Santa Cruz, San Francisco, and Berkeley. At the 2012 SF Fringe Fest their rabid fans earned them two "Sold Out" awards for "Weird Romance" (that one with the mobster femme fatale and the maggots).
Several Banal+ films have premiered at the California Independent Film Festival (in collaboration with Diva Productions) and the Danville International Children's Film Festival (in collaboration with Poubelle Films). In 2010 Lisa produced "The Portal Adventures of Dr. Stoopid and the Prince" which earned its writer/director team, 12-year-old Joey Rigazio and 10-year-old Andrew Davis, the "Best Young Filmmaker" award at DICFF.
By day Lisa runs a professional coaching practice, Moxie Mavericks LLC. She spends the rest of her time sailing or, when in the doldrums, practicing her markswomanship at the target range. She is her own apocalypse.
https://www.facebook.com/studiobanalplus
---
Theo Griffin / Composer
Mr. Griffin's career in the arts began as a boy soprano in a choir of men & boys in Hartford, CT. Mr. Griffin attended Oberlin College where studied voice at Oberlin Conservatory.  As a songwriter and composer, he taught song-writing workshops for The Wang Center's Young at Arts, Boston, MA.  And also composed music for the plays, No Politics, Simbiotic, and co-lyricist for Patrick Brennan's Play/Musical First Person Shooter.   by Patrick Brennan.  He was also the Theo has also directed plays with Boston's Playwrights Platform and Hovey Summer Shorts. Mr. Griffin has been musical director, songwriter or bassist for many bands including Boston-based band Neon Grandma.
As a vocalist, Mr. Griffin has premiered two works as a featured soloist with the NYC-based Cygnus Ensemble, "Fracto Humano" for the Brazillian Endowment for       the Arts and "Pluto in the Underworld" for the Cornelia Street Café's Composer Collaborative. Both pieces by award winning composer, Jonathan Dawe.
Most recently Mr. Griffin composed his first ballet "Flightless" 2012 to which modern dance group "Orchesis" at William and Mary College dance to excerpts of the work.
Currently Mr. Griffin teaches voice at The Real School of Music in Burlington, MA
---